This is my easy quiche recipe. I use frozen 9" deep-dish pie crusts because I'm usually in a hurry! To get them perfect, you must mix ingredients for one quiche at a time.
4 eggs
1/2 cup half and half or cream
2 Tbsp. melted butter
1 c. shredded cheese
1 c. frozen shredded zucchini or spinach (run under cold water to thaw, then squeeze out the water) 
1/4 tsp. salt
1/4. tsp. pepper
1/2 tsp. onion powder
Simply whisk it all together and pour it into a frozen, deep-dish pie shell. Bake the quiche for 35-40 minutes.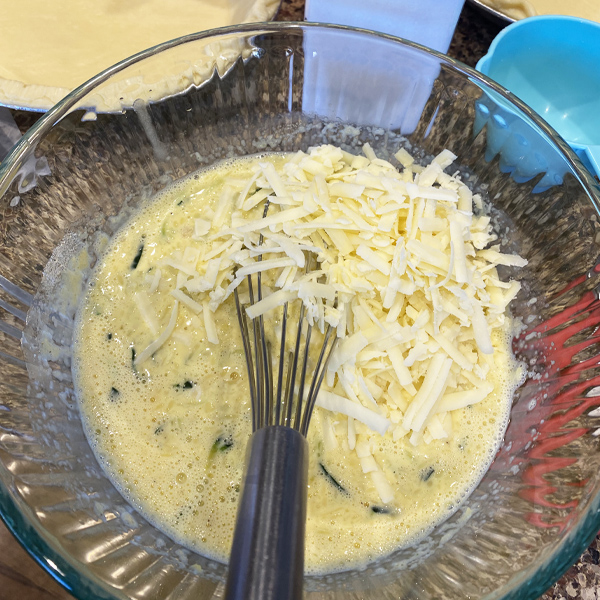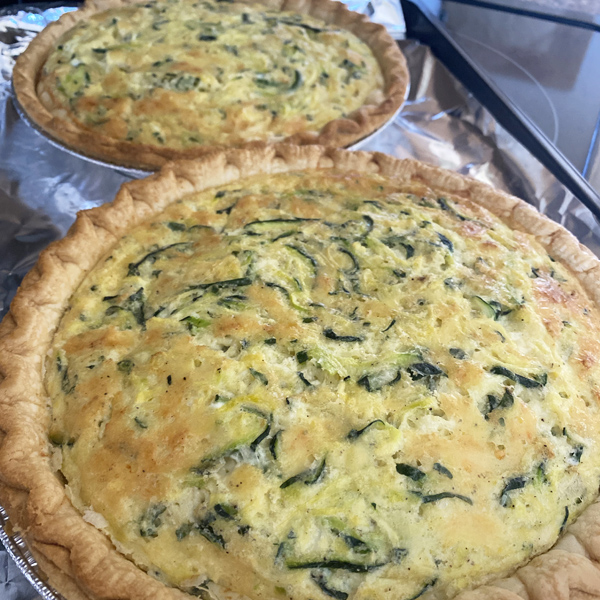 Posted : 25/11/2021 9:37 pm