#3 Sweet Prairie Mini-Quilt Videos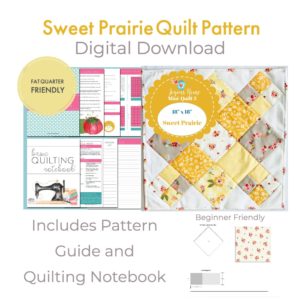 Use the PDF instructions as a guide to the videos. The instructions contain the measurements for blocks and steps to the videos. Join the forum to meet members and ask questions. Any videos from other lessons that apply will be included here.
This lesson is the last lesson, leaving most of the Core Videos as your guide to the pattern. 
Download Your Instructions from the purchase email?
Print Supply List from the Quilting Notebook? (Purchase Email)
By now you should have watched the supply and fabric talk videos!
Most Core Videos will answer any questions for this lesson.
Support:
Join the forums to ask questions or meet new friends!
I'm also available by text or email, or phone if necessary.